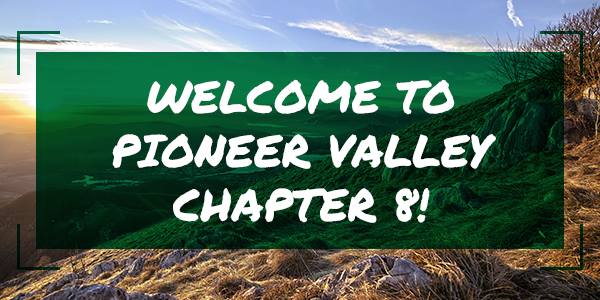 A camping journey is measured by the friends you make along the way.

Click here to learn more about our camping club which consists of a busy, happy group of over 200 families who enjoy camping together.

Springfield RV, Camping & Outdoor Show
Learn more about the best RV Show in New England, entirely produced by a group of PV8 Members/Volunteers.

North American Family Campers Association
Chapter 8 is one of many chapters that make up NAFCA. Pioneer Valley Chapter 8 is by far the largest chapter.
A Family Camping Club
Pioneer Valley Chapter 8 (PV8) is a camping club consisting of a busy, happy group of over 200 families who've banded together for the love of camping. We believe there's nothing better than enjoying the great outdoors with our friends and families. And when it comes to camping, we don't discriminate – tents, tent trailers, travel trailers, fifth wheels, and any type of motor home – we love them all!
We have ten regular meetings each year. Eight of which (October – May) are held at our chapter hall in Granby, MA. The remaining two meetings are held at our June and September campouts.
We also have an active Teen Club. These young adults elect their own officers, organize and run their own booth at the Camping Show, and plan their own supervised activities.