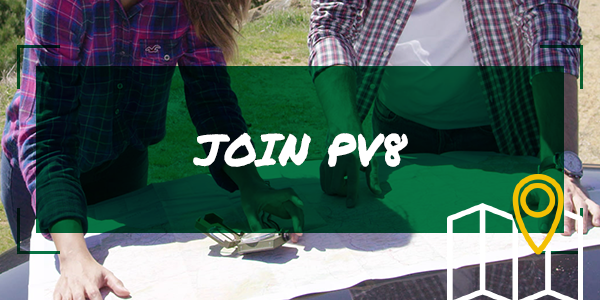 Don't Miss Another Day of Fun and Fellowship!
Joining PV8 and NAFCA and enjoying their benefits has never been easier. All it takes is one easy, 3-step process:
Attend a meeting or event

Complete an application

Pay at least one year's dues for both organizations. 

Submit PV8 & NAFCA applications and any questions on joining to our membership chairman at membership@PV8.org

Fill Out The PV8 Form to Get Started

Fill Out The NAFCA Form and You're All Set!
We'd like as many families as possible to be able to join this wonderful experience. That's why we keep our dues low, especially when considering all of the advantages that our organization has to offer!
Want to see first-hand what we're all about? Attend one of our meetings; they're open to the public! So, what are you waiting for – join today!
PV8 Member Benefits
4 SPONSORED CAMPING WEEKENDS – OUR MEMBERS CAMP IN EVERYTHING RANGING FROM TENTS, TENT TRAILERS, TRAVEL TRAILERS, FIFTH WHEELS AND EVERY TYPE OF MOTOR HOME.
HALL RENTAL – Available to PV8 Members Only
HIGHER EDUCATION SCHOLARSHIPS
BABYSITTING AVAILABLE AT OUR MONTHLY MEETINGS (EXCLUDING JUNE AND SEPTEMBER)
AN ACTIVE TEEN CLUB. THE TEEN MEMBERS ELECT THEIR OWN OFFICERS, ORGANIZE AND RUN THEIR OWN BOOTH AT THE SPRINGFIELD RV CAMPING AND OUTDOOR SHOW, AND PLAN THEIR OWN SUPERVISED ACTIVITIES.
OUR SPRINGFIELD RV CAMPING AND OUTDOOR SHOW IS THE BIGGEST EVENT OF THE YEAR. IT IS PRODUCED AND OPERATED SOLELY BY VOLUNTEER MEMBERS FROM OUR CLUB. ENCOMPASSING THREE BUILDINGS AT THE EASTERN STATES EXPOSITION IN WEST SPRINGFIELD, MA. IT IS ONE OF THE LARGEST SHOWS OF ITS KIND ON THE EAST COAST. IT IS A BUSY, FUN-FILLED FOUR DAYS FOR EVERYONE INVOLVED.
Family Fun
SOME OF OUR ANNUAL NON-CAMPING EVENTS INCLUDE: ADULT AND CHILDREN'S CHRISTMAS PARTIES, ADULT AND CHILDREN'S HALLOWEEN PARTIES, A SPRING EVENT, AND A WINTER CARNIVAL.
OUR CAMPOUTS ARE ALWAYS FUN-FILLED, WHICH INCLUDES ADULT AND KIDS' GAMES AS WELL AS OTHER ENTERTAINMENT RELATED TO EACH CAMPOUT'S SPECIFIC THEME DECIDED BY THE COMMITTEE. WE ALSO HAVE A NIGHTLY CAMPFIRE WHERE MEMBERS SIT AND RELAX, ENJOY A STORY, OR WATCH A SKIT PERFORMED BY THE COMMITTEE. IN ADDITION, NAFCA HOSTS SEVERAL EVENTS EACH YEAR.
GAME NIGHT – HELD ON THURSDAY NIGHTS
…And More!
CONSERVATION ACTIVITIES – PV8 ALSO HAS A CONSERVATION COMMITTEE THAT PROVIDES EDUCATION AND ENJOYABLE PROGRAMS FOR ALL CLUB MEMBERS.
WE PUBLISH OUR OWN MONTHLY NEWS LETTER–THE TOWN CRIER–THAT WE SEND TO EACH FAMILY.  WE'LL KEEP YOU UP TO DATE WITH EVERYTHING THAT IS HAPPENING IN PV8 & NAFCA, AS WELL AS PROVIDE YOU WITH INFORMATION AND RESERVATION FORMS FOR ALL UPCOMING EVENTS.
"Joining PV8 has opened up the door to all kinds of family fun and bonding experiences for me and my family, and I couldn't be happier to be a part of such an awesome group. An organization made up of folks who love the outdoors as much as I do!"

– James Holden